A published construction company focused on elite domestic projects.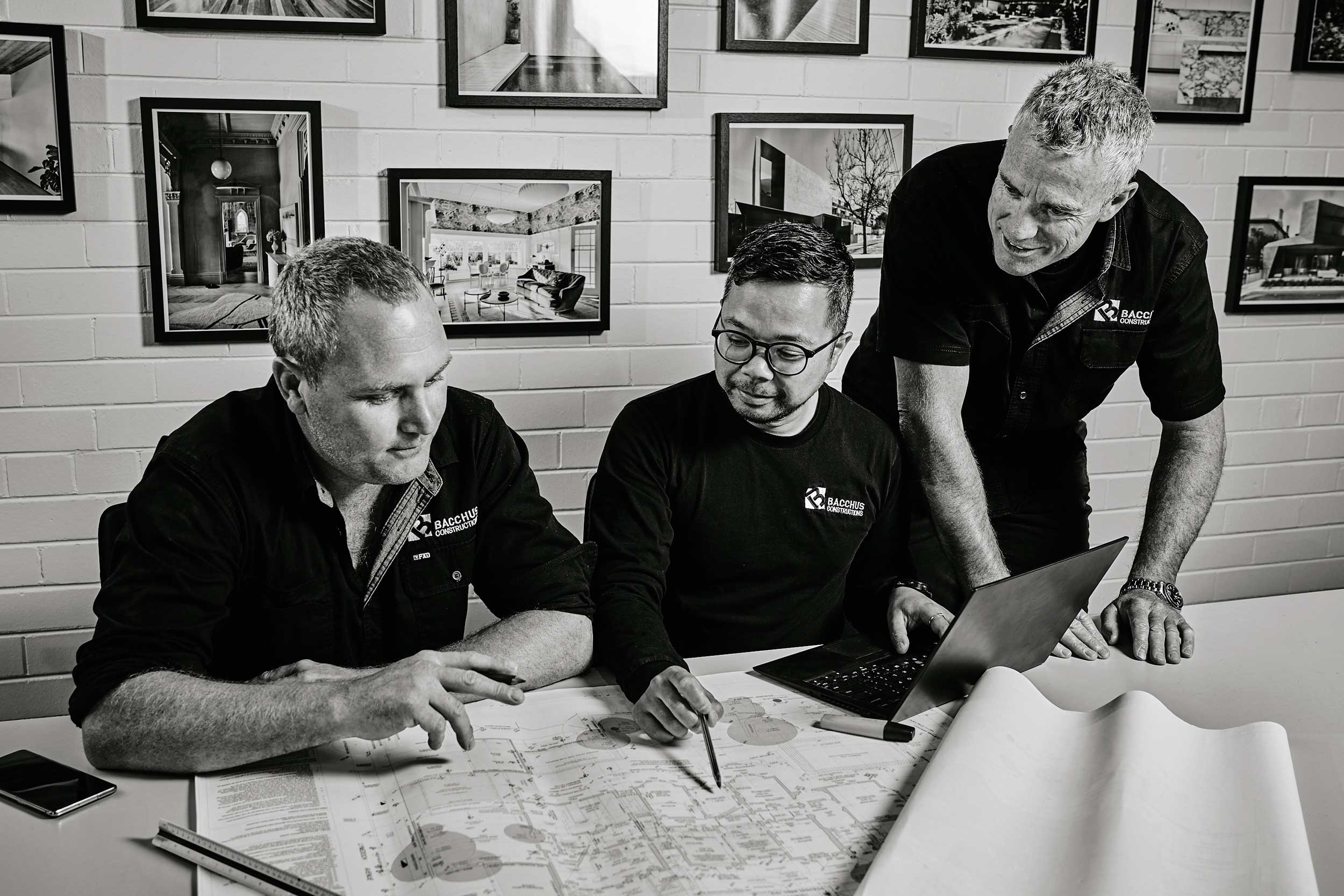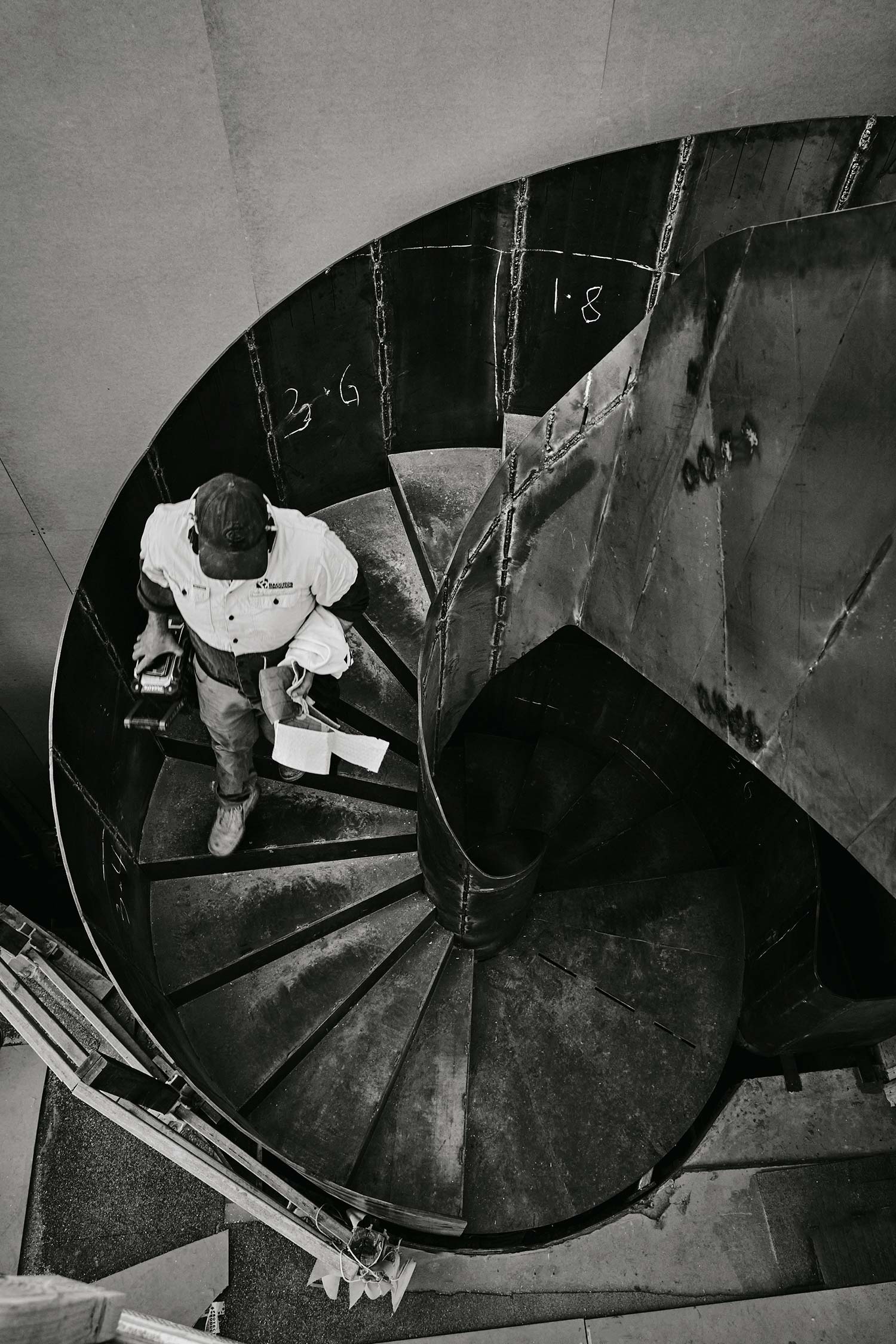 Bacchus Constructions is a high-end residential construction company specialising in exceptional architecturally designed homes in some of Melbourne's most prestigious suburbs.
Bacchus purposely focus on a smaller number of projects at any given time, allowing the director and management to give every project the time and attention that it needs and deserves. This is achieved by making the conscious decision not to extend into any form of commercial works, volume building or work for developers. Every one of Bacchus' projects has a full-time site manager and his right hand man-leading hand carpenter who are both solely dedicated to that specific project.
The Bacchus team all share the same values and standards and are proud of each and every home they build and relationships developed with their clients and architects.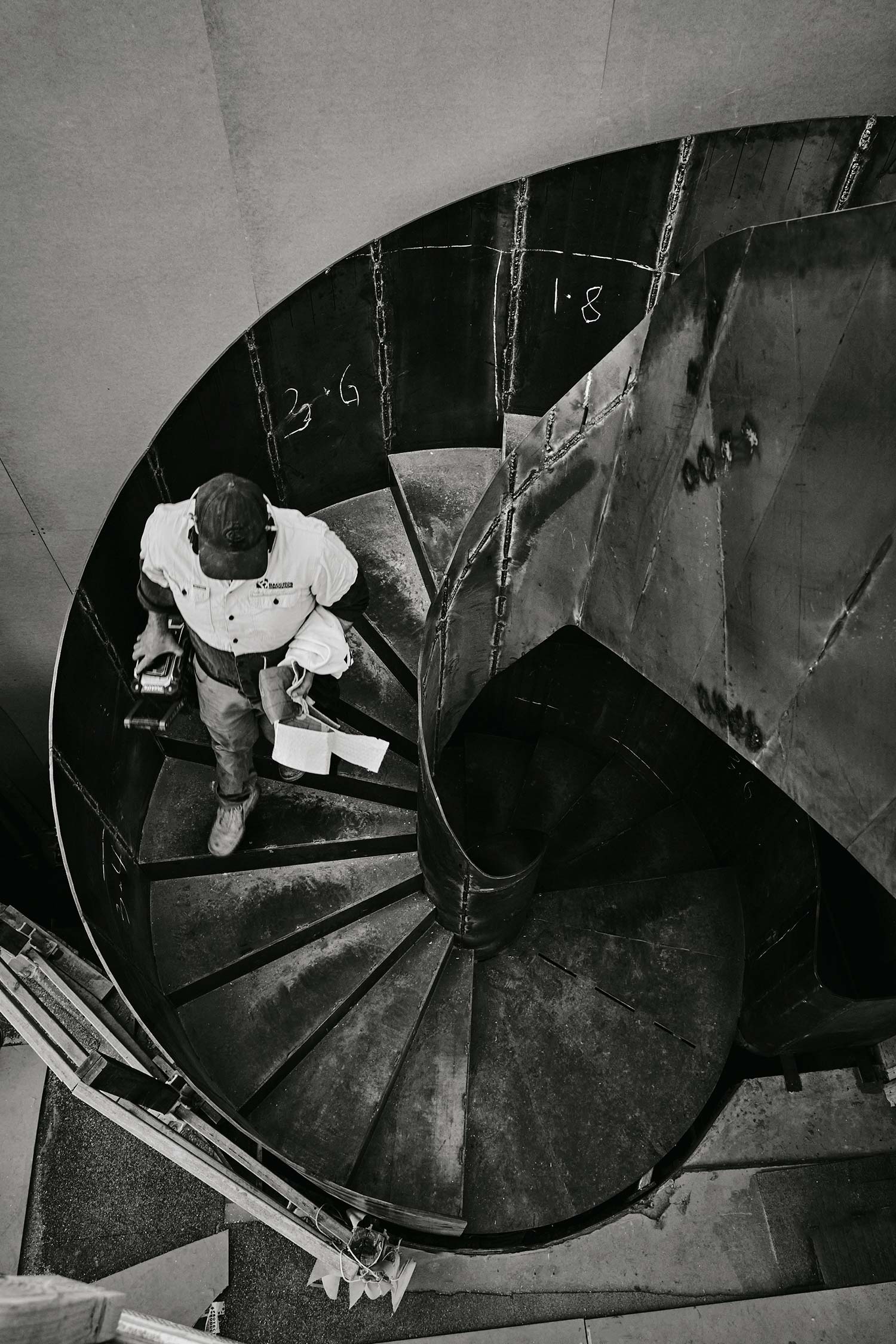 Our Expertise & Experience
Bacchus Constructions has almost a decade of extensive experience in creating luxury residential projects, including basement construction, proving itself to be more than capable of delivering any project to the highest level of detail.
Building your home is one of the biggest undertakings that you will take on in your life, both in time and financially. Bacchus can offer a stress-free experience and enjoyable building process right from the tender and value management process through to the final handover of your exceptional home.
Bacchus site managers have varying degrees of experience ranging from 35 years down to our most enthusiastic go getter with 10 years' experience. Bacchus has on ongoing in-house carpentry crew, they are well-presented and well-mannered men with strong work ethics and vast skill sets. An important part of the Bacchus team are a valued group of loyal subcontractors we have used project after project and we trust to never let us down. Everyone within the company takes 100% pride in their work and this is what sets them apart from the rest.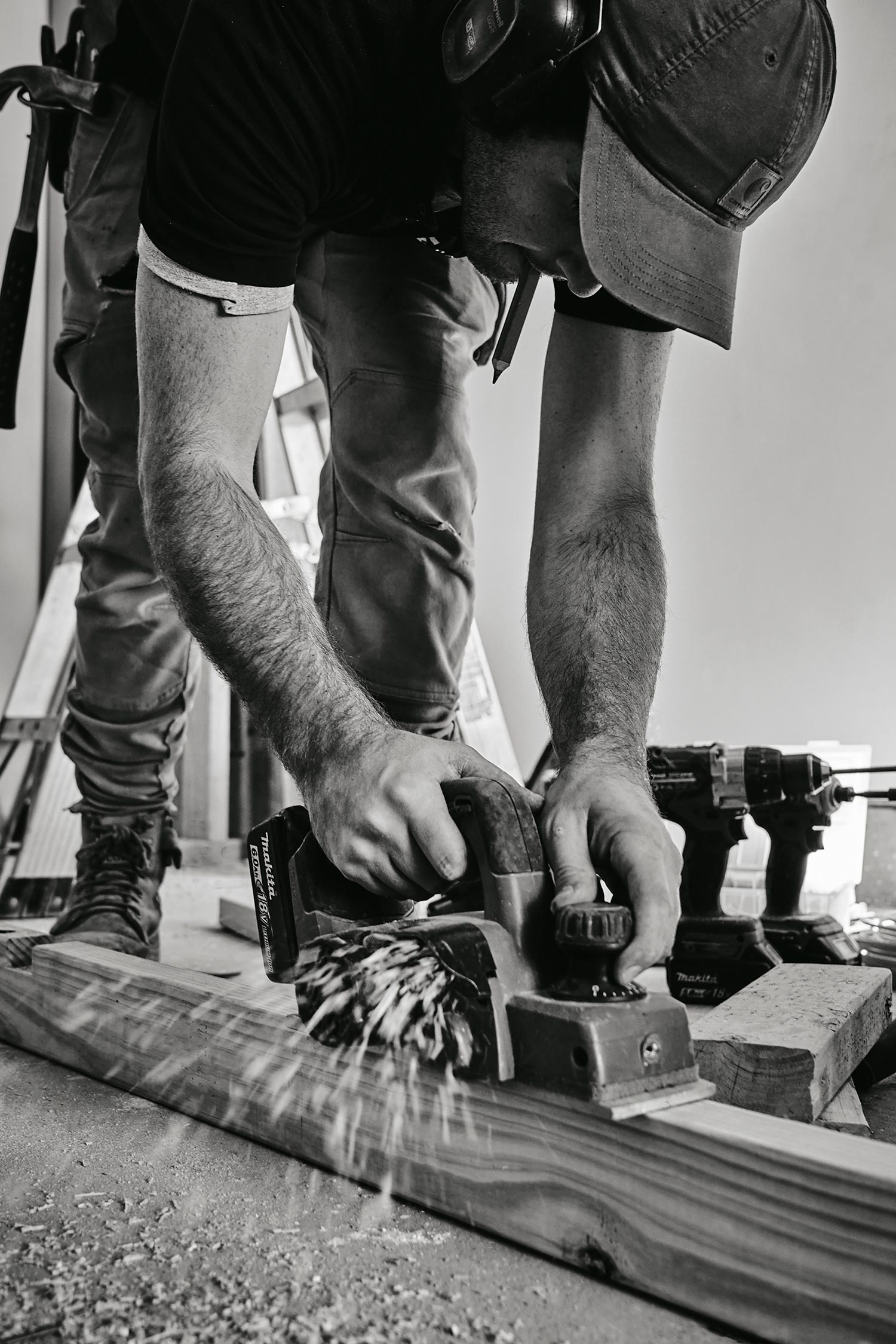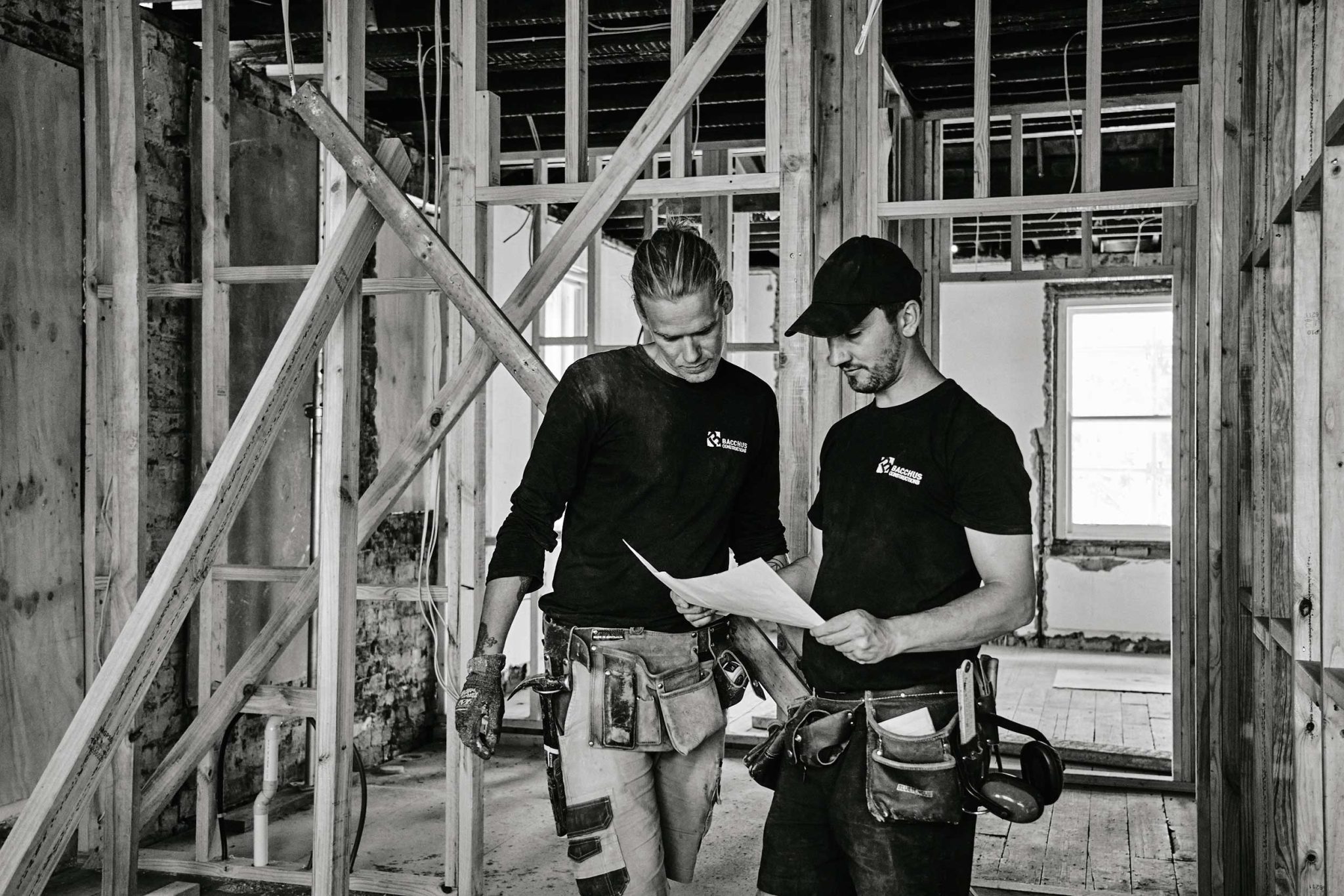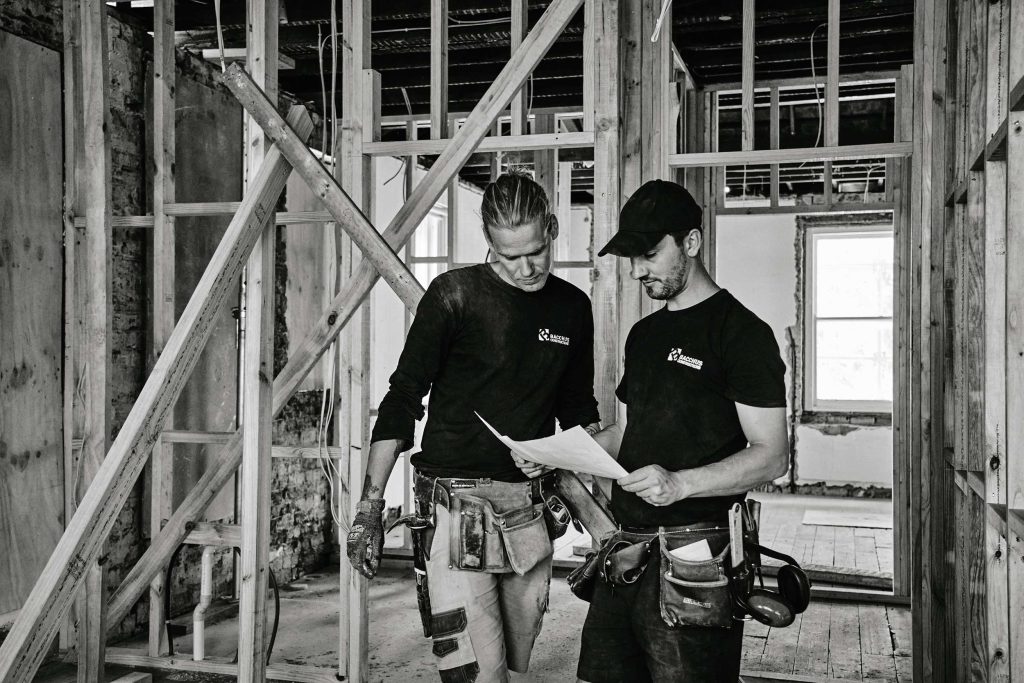 Tim Fyffe, managing director of Bacchus Constructions prides himself on being one of Melbourne's top prestigious home builders. Prior to creating Bacchus Constructions, Tim was privileged to have completed his entire apprenticeship on a sole build within South Yarra which recently sold for just under $40m It was here he was fortunate to have been taken under the foreman's wing and been given a great start on the ladder in the construction industry. When finished his apprenticeship, Tim moved to working with Davies & Henderson as a young site manager and from here he went to VCON as a site/project manager further developing his management skills after spending almost 5 years with each of these renowned Melbourne building companies.
In all, Tim has 25 years' experience in construction, beginning as a carpenter and quickly progressing to a site manager/ foreman and project manager in high-end builds within some of Melbourne's most sought-after post codes. Under Tim's leadership Bacchus Constructions has managed to successfully complete a number of remarkable homes and in the process has built real and positive relationships with clients, contractors, consultants and architects that will last well into the future.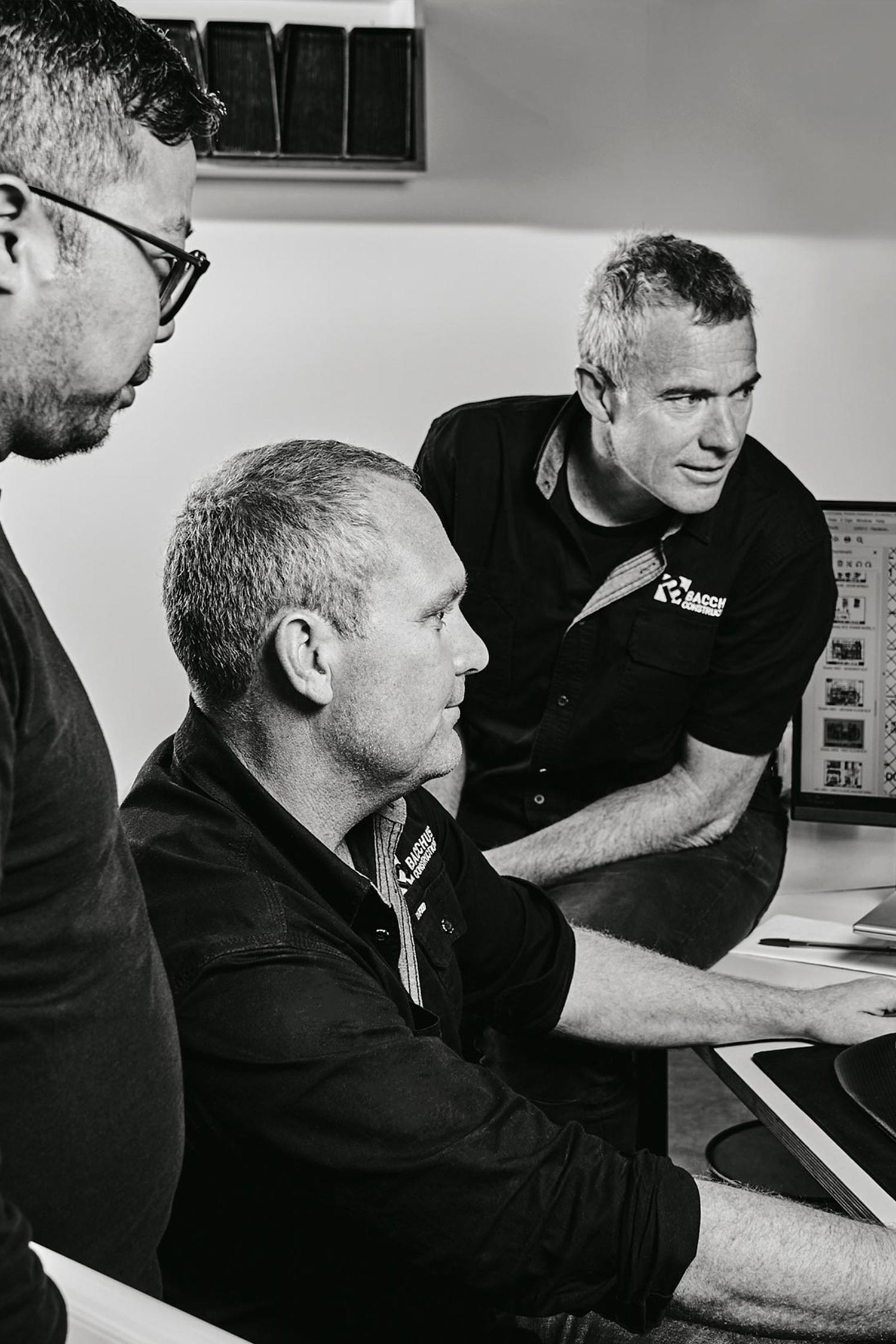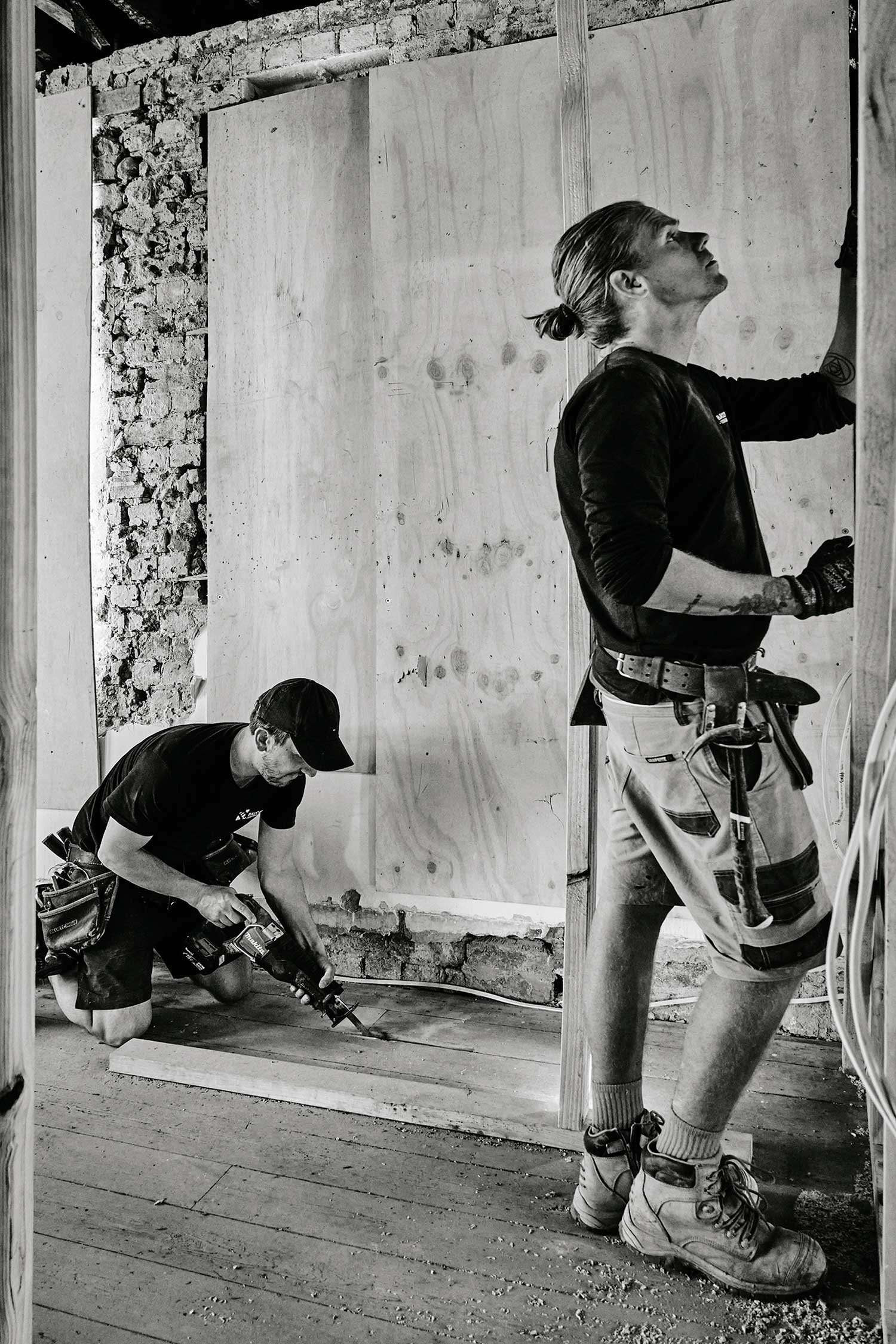 "Well you proved my instinct was right! Choosing you as the builders of our home was the best choice I could have made. Thank you for making me feel you had my back… and for building such a beautiful house for me. You made it so easy always. I will never forget you!"
"We could not have chosen a better builder than Bacchus to construct our new Toorak home, their team made it a smooth experience from beginning to end and beyond. We highly recommend them."
"I highly recommend Bacchus Constructions for their exceptional professionalism and attention to detail. Thank you for building our beautiful home! From start to finish, their team demonstrated confidence, teamwork, and collaboration with us. We were impressed with their brilliant problem-solving skills and their willingness to go above and beyond to ensure that our project was completed to the highest standards. Throughout the construction process, they were always fair and reasonable, and available to address any concerns we had. We were especially pleased with their commitment to ensuring that nothing was ever a problem, and their dedication to making sure that every detail was perfect. We are thrilled with the results and would not hesitate to recommend Bacchus Constructions to anyone looking for a reliable and highly professional construction team."
"Tim and the entire team at Bacchus Constructions were fantastic from day one. A significant investment in time and money is what's required to renovate and extend one's family home and this team were so helpful and supportive, every step of the way. The collaborative approach to problem solving, the engagement in understanding our wants and needs, their attention to detail and pride in delivery was so very welcome, and much appreciated. In our experience, things always go wrong in any build, but the approach of the builder, their trades people and the commitment to delivering as promised is what separates Bacchus."
"Spent many years with the Bacchus team designing then building our dream home and we could not be happier with the final result. Their attention to detail is phenomenal and nothing was ever a too hard. Building site was always neat and tidy and communication throughout was wonderful. "
"We have renovated a few houses over the years and our most recent build with Tim and the team at Bacchus Constructions was by far the best experience. Throughout the build the team were friendly, professional, organised, and nothing was too much trouble. Their communication with us as well as our designer during the whole process was terrific. Ultimately, Bacchus delivered a beautiful, high-quality build that we are thrilled to call home. We would have no hesitation in recommending Bacchus to other people, and we have done so a few times already."
– Mitchel and Leonie Stack
"My experience with the Bacchus team was one of excellent craftsmanship, professional conduct and accommodating attitude. The team were well coordinated, and the building site and neighbourhood were well and cleanly managed. The company coped admirably with the upset of covid restrictions and interruptions. They made the build as seamless as possible and accommodated changes to the best of their ability. Their attention to detail as impressive as their considerate attitude to problems that inevitably arise during a build."